Prof. Rachel E. VanLandingham, Lt Col, USAF (ret).
Irwin R. Buchalter Professor of Law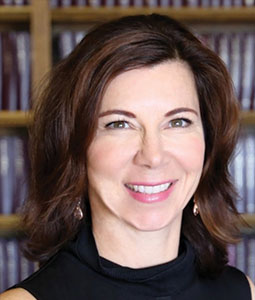 Professor Rachel E. VanLandingham is the Irwin R. Buchalter Professor of Law at Southwestern Law School, Los Angeles, California where she teaches criminal law, criminal procedure, national security law, and international humanitarian law and has been a Visiting Professor of Law at UCLA School of Law. Prior to joining academia, Prof. VanLandingham was on active duty in the U.S. Air Force for over 20 years, including more than a decade as a Judge Advocate, with tours focusing on both criminal law as well as the law of war. Professor VanLandingham is also the President, National Institute of Military Justice. She is a frequent media commentator regarding military legal issues.